The UK-based property portal Rightmove has published data showing an annualised 33% surge in overseas property searches in May, with Spain the favourite up 34%, followed by France +33%. How is this translating into interest on the ground in Spain?
To get an idea from experts in very different markets within Spain I asked Celeste Alonso from The Property Agent in Sotogrande, on Spain's southern coast; and Guifré Homedes, boss of Amat Immobiliaris, one of the longest established real estate agent in Barcelona, for a city-market perspective.
Next week I'll follow up with some feedback from Ibiza, where Rightmove say searches were up 174% compared to last May, thanks to the new Netflix show White Lines, set on the Balearic island also known as the White Island.
As you will see from the answers of the experts I consulted, the initial reaction was dramatic, but there are now some reasons for optimism as demand recovers.
Celeste Alonso, from The Property Agent, Sotogrande, Costa del Sol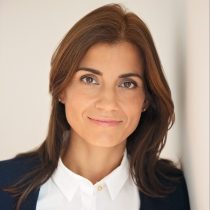 Q: Can you give me your opinion on the level of foreign interest for property in Spain since the C19 crisis began?
A: The C19 crisis began with a lot of fear and uncertainty; no-one knew what the impact would be and how long this could potentially last. We saw a steep drop in online property searches from the middle of March into early April. As Europe overcame the worst of the virus and the curve started flattening, online searches began to pick up again, and towards the end of April and the beginning of May, there was a strong rebound. With travel restrictions in place, 360 virtual tours helped bridge the gap meaning clients could view a property online from the comfort of their own home. Property Developers have also become a lot more flexible with property reservation terms. I've taken several deposits in the last few weeks with the property being reserved until the client can travel, but with the caveat, the deposit is refundable if the client doesn't like what they see.
Q: How has foreign interest for property in your area evolved over the period?
A: Spain will always be an in-demand destination, especially the Costa del Sol, it has got so much going for it, and we see this with a strong rebound in enquiries. All our key metrics are up, property searches, traffic volume, enquires, and with all things considered, May has been a good month.
Q: How has the number of searches and leads changed?
A: Looking at our google analytics account, and I'm not the best at interrupting data :-), but our SEO manager states traffic volume is up 50% in May from the low in March. That's a very encouraging sign, and is reflected in the number of enquiries we've received. There's definitely a lot of pent up demand out there, and with travel restrictions being lifted in July, I am quietly optimistic about a quick recovery.
Q: Do you see the interest as serious, or are there lots of dreamers stuck at home fantasising about buying a home abroad?
A: I can only speak from my own experience, but there is strong interest, and it's reflected in the number of deposits I've taken and, bear in mind, these clients haven't even visited the property yet. Whether this peaks in June and July and interest starts to fade in August, it's hard to say.
Q: Has it been possible to close sales and get contracts signed, or is everything on hold until travel restrictions are lifted.
A: Thankfully, as I mentioned above, developers are flexible with reservation payments, so several sales are subject to the actual physical viewing of the property with a refundable deposit in place. I'm confident these will go through once the viewings have taken place.
Q: Any other thoughts or comments on the demand side of the market from the start of the crisis to now?
A: I was anxious initially, there was so much we didn't know about the virus, and I worried the market might crash. After the worry, came focus and a strong desire not to let this situation beat me. During March and early April, we focused on refining our offering, improving the quality of our CRM, and preparing for when demand would pick up, and I am so grateful it has. There are some headwinds still on the horizon like a second wave of the virus and Brexit, but I am a lot more hopeful about the market than I was back in March.
Search for property for sale in Sotogrande.
Guifré Homedes, Amat Immobiliaris, Barcelona, Catalonia
In Guifré's case I asked him for a general opinion of how demand has evolved in Barcelona since the coronavirus crisis began.
In the first four weeks the drop off in enquiries was very big. We saw enquiries fall by 80% from both local and international sources. Around week five we saw a small improvement, starting gradually, which has accelerated rapidly in the last five weeks. Now we are back to the same global level of enquiries as we were before the Covid-19 crisis started. That said, foreign enquiries have not recovered to their pre-crisis levels, at least in our case.
However, I'm happy to say that enquiries from all sources are proving to be serious leads, which is encouraging for the market going forward. The big source of uncertainty for our international clients, mainly now from the US, Russia and Kazakhstan, is when they will be able to travel to Spain to view properties to purchase. We are not expecting to see a big improvement in international sales until our foreign clients can travel again to Barcelona.
Search for property for sale in Barcelona.