Spain is back in the number one spot with British property investors buying abroad, according to the latest survey by Rightmove Overseas, a property portal.
"Good weather and short flights keep Spain as the number 1 destination with UK holiday makers," says the report, leading up to the property investment angle.
Then comes the important bit. "That combined with property price reductions of up to 50% compared to 2007 in the South and East coastal regions and its clear why investors are are jumping in now, before the economy improves and property prices begin to increase once more.
"Properties in the Costa del Sol and the Costa Blanca seem to be the most sought after with Rightmove Overseas receiving an average of 500,000 searches each month for properties in those regions alone."
After Spain, in order of preference, came the USA, France, Greece, and Italy.
The survey also revealed that more than 60% of property investors buying overseas had received a higher return on investment than they had expected.
Nearly half of all the investors surveyed said that high rental yields were the most important factor behind their decision to purchase an overseas property.
Curiously, Rightmove chose to illustrated its article about Spain's triumph in the overseas investment rankings with this very plain picture of a property for sale in Spain.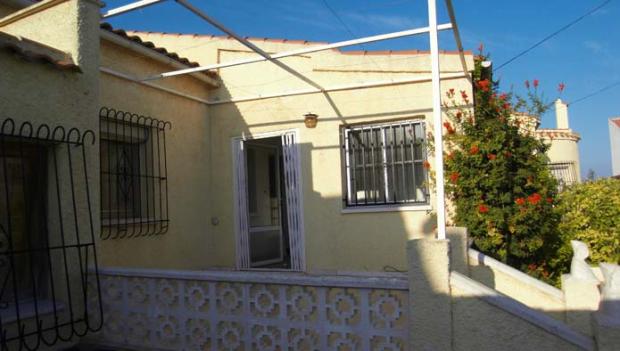 They could have decorated the story with a more attractive property, of which there is no shortage for sale at a great price in Spain today, like the type of villa pictured below, for sale at Desert Springs Resort in Almeria. Hence the interest from investors.