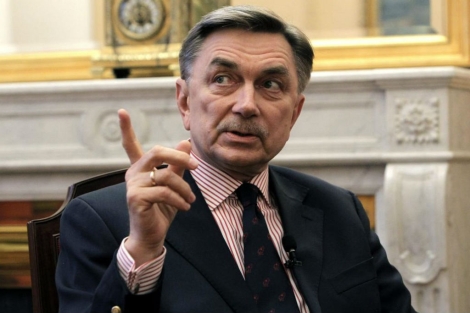 Yuri Korchagin (pictured), the Russian Ambassador to Spain, told the Spanish press that greater numbers of Russians will buy property in Spain if doing so entitles them to a residency permit.
Keen to stimulate sales of homes in Spain, The Spanish Government has floated the idea of giving non-EU buyers a special type of residency permit (that does not allow them to work in Spain or take advantage of public services) if they spend €160,000 or more on a property in Spain.
This might attract more Russian and Chinese investors, who currently can only visit Spain on a 90-day visa.
Visas are an "obstacle" for Russian buyers, says Korchagin, who pointed out that Russians buy property in Spain with "resources that are undoubtedly legal" referring to claims that Russian buyers launder money in Spain.
This year Russian tourists broke through the 1 million barrier for the first time, and more than 60,000 already live here, says Korchagin.
Last year Russians bought 1,645 homes in Spain, almost 8pc of the total acquired by foreigners, only behind the British, French, and Germans. Their favourite destinations are the Costa Brava, Costa Blanca, and Costa del Sol. Press reports say they are mainly middle class families buying a holiday-home.
The problem with this idea, according to Spanish media reports, is that it needs to be agreed with other European countries in the Schengen zone, some of whom oppose it.