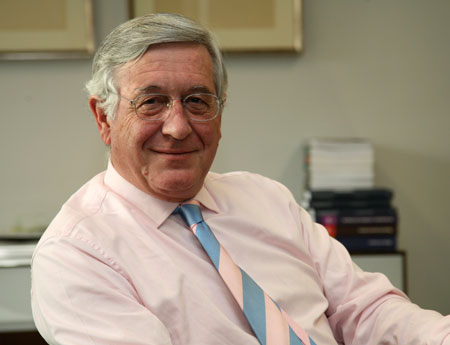 On the back of official figures showing housing sales up last year, Spain's Association of Developers and Constructors (APCE) forecast the housing glut will shrink this year for the first time since the crisis began.
"A change in the trend" is how José Manuel Galindo, President of the APCE (pictured above), describes the latest sales figures showing the market grew by 6.8pc last year, and by 5.1pc if you exclude social housing.
Galindo told the Spanish press that the official figures do not count repossessions or debt-for-property swaps as sales, meaning that last year's increase was a genuine increase in home sales, driven by a recovery in demand. I remain sceptical about this but will give him the benefit of the doubt.
As a result of rising home sales and plunging new housing starts, the APCE forecasts that Spain's legendary housing glut will start to shrink from this year on. "More flats are now being sold then built," Galindo told the Spanish press.
Galindo also forecasts that official figures will continue growing for at least the first couple of months this year thanks to a surge in transactions at the end of last year before mortgage tax credits were eliminated. Sales take a couple of months to get counted in the official figures. After that, however, the official figures are likely to go down.