June 20, 2008 at 4:50 pm
#84335
Anonymous
Participant
.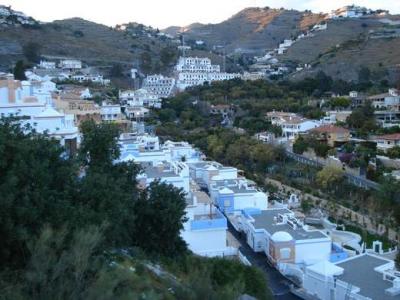 Thanks for the links hillybilly and you're right, it has been built.
Will be interesting to watch this one.
The situation may give an indication of how far the Junta will actually go on illegal developments.
Bulldozing one villa as in the Prior's case is one thing, tearing down a whole development is another.
How stupid the Junta didn't object earlier. And which bright spark thought it would be a good idea to build this in a ravine, paving over a channel that's needed for draining when there is torrential rain.
I wonder how many families are involved, joining the many who are now in limbo and potentially out of pocket.