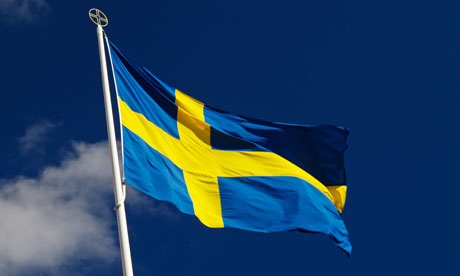 Increasing numbers of Scandinavians are taking advantage of the crisis to buy holiday-homes in Spain.
According to a recent article at the website Investment Europe, "Figures published by Fastighetsbyrån, part of Swedish banking group Swedbank, suggest Swedish and Norwegian property buyers have pushed hard into the Spanish residential property market, as British and German buyers have withdrawn in the past half-decade."
The article goes onto explain that "over the four year period, the number of UK buyers has dropped by 65% and German buyers by 3%. However, the number of Norwegian buyers is up 108%, and Swedes by 138%. The total market is still down 33% from its 2007 peak, the figures also suggest."
It's not hard to see how Scandinavians are tempted by Spanish property: Their economies are relatively strong, as are their currencies (the Norwegian and Swedish Krone/Krona have both risen by around 5pc against the Euro since the Spanish property bubble burst at the end of 2007, whilst the British Pound has fallen almost 20pc); Spanish property prices on the coast are down around 50pc or more from the peak, and the sun doesn't shine much back at home. So Scandinavian buyers are taking advantage of the market to snap up bargains on the Mediterranean coast, and who can blame them?
So good news of a sorts, but Scandinavian buyers are not a panacea for the glut of holiday-homes on the coast. For a start, with the pick of the best properties, I doubt they will be tempted by all the over-built crap on the coast that also needs to be sold. And unfortunately, there just aren't enough of them to take the place of the retreating Brits, who dominated the market during the boom.
A final thought: If there is a moral to this story it's don't buy property (abroad) in a boiling real estate market; wait until it crashes. But how do you know when a property market is boiling? There are usually plenty of signals, as there were in Spain for anyone prepared to do the research. Crashes, on the other hand, are easy to spot: Just look at Spain today. But how do you know when prices hit rock bottom, as they must one day? Now that I can't answer.
You can read the full article from Investment Europe here: Swedes, Norwegians lead charge to buy Spanish property